Useful to many industries..
Here are some of the industries that uses Plandisc
A DIGITAL CIRCLE CALENDAR IS USED AS AN
Effective planning tool for strategic planning within, for instance, the board of directors, the organisation or at the school – With a Plandisc accounct you also get access to multiple templates.
Overview
The circle calendar is an activity planner tool that gives you a complete overview of your organization's cyclic processes.
Publish your Plan
You can embed your circle calendar from Plandisc on your Intranet, homepage, etc.
Template
Here, you have access to templates for your circle calendar, and you can also easily create your own Plandisc from scratch.
Attach files
You can attach files, Excel, Word etc. to your circle calendar from Plandisc.
Rul med på bølgen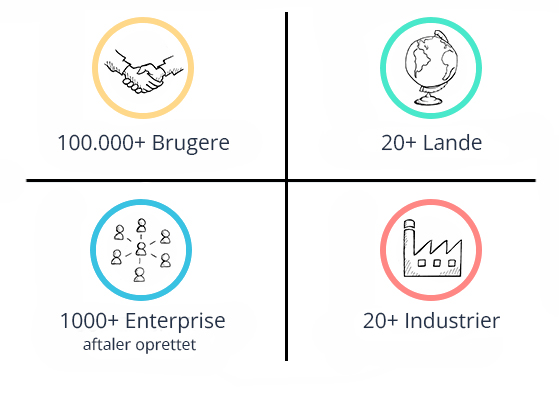 50.000+ Users in 20+ Countries
50.000+ Users
9 Languages
9 Languages
600+ Enterprise
600+ Enterprise
20+ Industries
20+ Industries
Embed code
About Plandisc
With a circle calendar from Plandisc, you ensure that all future activities are organized in a clear structure. All details are shown in a clear, comprehensible way.
With Plandisc you get a planning tool with a unique format that provides a complete overview
A circle calendar from plandisc is outlining the tasks of, for instance, a particular department in an organization, such as the board of directors or the marketing department. The plan can be tailored for specific needs and can also be set up to show the tasks multiple departments in a clear structure.

The circle calendar originates from Scandinavia, and the circular format reflects the cyclical processes in planning.

For most departments, it is valuable to gain insights from across the organization. To be aware of other departments' activities can be vital to ensure that strategic goals and objectives are achieved.

Therefore, we recommend creating of a circle calendar for the areas with cyclic activity to make sure a connection with other areas are created and maintained. When you create a circle calendar in Plandisc, we recommend that you use one of our many templates. Once you have created an account, you get access to the templates.
Planning

Template

Attach files

Overview